This is the story of a couple that has broken up who gets caught at a resort during a storm and now has no choice but to face the ghosts of the past relationship. Both come clean in a hilarious, high-stakes autopsy of their failed relationship.
Original Concept by Matthew Garlin & Samantha Davekos
Writing Supervision by Rebecca Greene
DIRECTOR'S NOTES
Sometimes (maybe most of the time) a first love, that one that got away, leaves an indelible mark that shapes all future relationships. Matthew Garlin gives us a deep dive into one such relationship when David and Jessica are forced to share a hotel room during a storm. As these two rehash their four-year relationship, we see not only why they didn't work but also why they did. In their reminiscing, I think audiences will find reflections of their own romantic past. Those times when you fell hard and fast and got a little scared of it; those times when you thought you were a clear communicator only to find out the message the other person was getting was complete gibberish; those times when you realized that you had hurt someone just as much as they had hurt you. These are the moments that shape and define us from that point forward, and as we watch Jessica and David come to terms with the "what was" and the "could have been," we are invited to reflect on our own relationships and how they shape who we are now.
Hope you enjoy the show!
Monica Cross
Director
Make a one-time contribution to help keep our good working going.
Make a monthly contribution
Make a yearly contribution
Choose an amount
Or enter a custom amount
$
---
Your contribution is appreciated.
Your contribution is appreciated.
Your contribution is appreciated.
Submit
Submit
Submit
A. J. Campbell
I am a playwright first and a producer second. I conceived of the Quarantine Players as a way to center playwrights in the production process. All of our playwrights are invited to rehearsals and are included in feedback sessions.
If you want to produce any of my plays find me on New Play Exchange or check out my performances below.
.
Monica Cross
Monica Cross is a playwright and director living in Gainesville, Florida. She earned her MFA from Mary Baldwin University (formerly Mary Baldwin College) in 2013. Her plays have been produced across the United States and online. Some of her most notable plays are "Cyrano on the Moon,"The Aria of Julie d'Aubigny,and Wonder of Our Stage. She curates the Homegrown Local Playwrights Showcase at the Acrosstown Repertory Theatre which highlights work by North Florida Playwrights. She has taught theatre at New College of Florida, Ringling College of Art and Design, and University of South Florida, St. Petersburg. She was recently a fellow at the Hermitage Artist Retreat and also the recipient of the 2019 John Ringling Towers Individual Artist Award for Performing Arts. 
Ricardo Padilla
(David)
Elizabeth Rossen
Elizabeth Rossen has appeared in several productions both on stage and online with the Acrosstown Repertory Theatre in Gainesville, FL. She recently appeared in the online Sci-Fi series The Visionaire and last appeared on stage as Lois/Savannah in the murder mystery comedy You Have the Right to Remain Dead. Elizabeth has shared her voice and dance skills as Florinda the evil stepsister in Into the Woods and as a Transylvanian in the stage production of The Rocky Horror Show. Elizabeth is grateful to her husband Brent, their daughter, and their family for their continued support and inspiration.
Tamara Peters
Tamara (Tammy) Peters minored in dramatic arts at Loyola University in Maryland and has recently been keeping busy doing play readings with several virtual theatre groups, including the Quarantine Players. She made her community theatre debut with Prince William Little Theatre in 2019 as Maria Wallner in Judgment at Nuremberg, for which she received a WATCH award nomination. 
Bryan Wohlust 
Bryan is an award-winning actor working in the South Florida Theater scene for many years. Thrilled to make his debut with The Quarantine Players, his previous shows include "The Odd Couple" (Oscar), "I Hate Hamlet" (Barrymore), "Young Frankenstein" (Frederick) Tick, Tick… Boom! (Jonathan) and he is currently in his seventh season with The Palm Beach Opera. Bryan would like to thank Melissa and Madison for their unwavering support, and Monica for the opportunity to be in such a great piece of theater.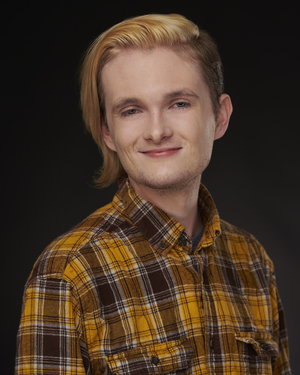 Zachary Hanna
Zachary is a 23 year old actor currently based out of Sarasota, Florida. They have previously worked with the Quarantine Players as Ryan in Growth in Isolation. They have also been involved in other virtual performances over quarantine, including performing in Sweet Tea Shakespeare's Gallatea as Telusa, and reading for Lysimachus in Braving The Bard's performance of Pericles..
Matthew Garlin Author

This is his first time working with Quarantine Players. His acting credit include working with theaters: Quannapowitt Players in Reading, MA Theatre to Go in Melrose, MA New England School of Performing Arts The Bard Brigade in Saugus, MA Revolutionary Theatre in Danvers, MA Still Small theatre's repertory company in Beverly, MA. His directing credits include Enchanted April for Theatre to Go Inc., Almost Maine and It's a Wonderful Life for Theater Company of Saugus, Godspell for Sherwood Entertainment, Side by Side by Sondheim for Colonial Chorus Players, Twelfth Night for The Bard Brigade, and a short film Project Invisible. His playwright credits include: Online Dating (one act play) and Curtain Call (Full length play) at Acting Out Company in Lawrence, How Do You Know (one act play) at River's Edge Arts Alliance, Woods (full length play) at Theater@First, and A Christmas Gift (one act play) & A Christmas Carol: A Radio Play (full length adaptation) at Theater company of Saugus and Love in the Snow: Stories for Christmas at Walpole Footlighters. Author credits: Woods, Curtain Call, And the Oscar Goes To, and Just Get Over it (self-published) available also on Amazon.com in Kindle, Paperback, and Large Print. He currently host his own podcast Everything You Never Needed to Know about Movies, Music, and Theater and is the creator, writer and plays "Jim Henry" of The Movie Critics: A Webseries, you can find both on Anchor, Spotify, and every place else you get your podcasts.
About the Quarantine Players
Website https://quarantineplayers.org/​
Podcast: https://anchor.fm/qplayers​
Facebook: https://www.facebook.com/QuarantinePl…​
Twitter: https://twitter.com/q_players​
Instagram: https://www.instagram.com/quarantinep…​
Amazon Fire TV APP: https://www.amazon.com/dp/B08VJHBT8W/​

We can all sit around and list off the problems with modern theater so I won't bore you with a recitation of facts we all largely agree upon. The Quarantine Players are a scrappy theater start-up that is in a position to break all the rules. We were told we can't put out new work all the time. Yes, we can you just have to treat playwrights like they matter, make them part of the process, and value our input. We are your source for new plays from amazing playwrights. Each week we choose a new play to read for you. We are different because we involve the playwright in every step of the process. Most of our writers will attend all the rehearsals and provide feedback along the way. We don't just honor playwrights by waiting till their work goes into the Public domain so we don't have to pay them. We prefer our playwrights to still have their pulse.